LATEST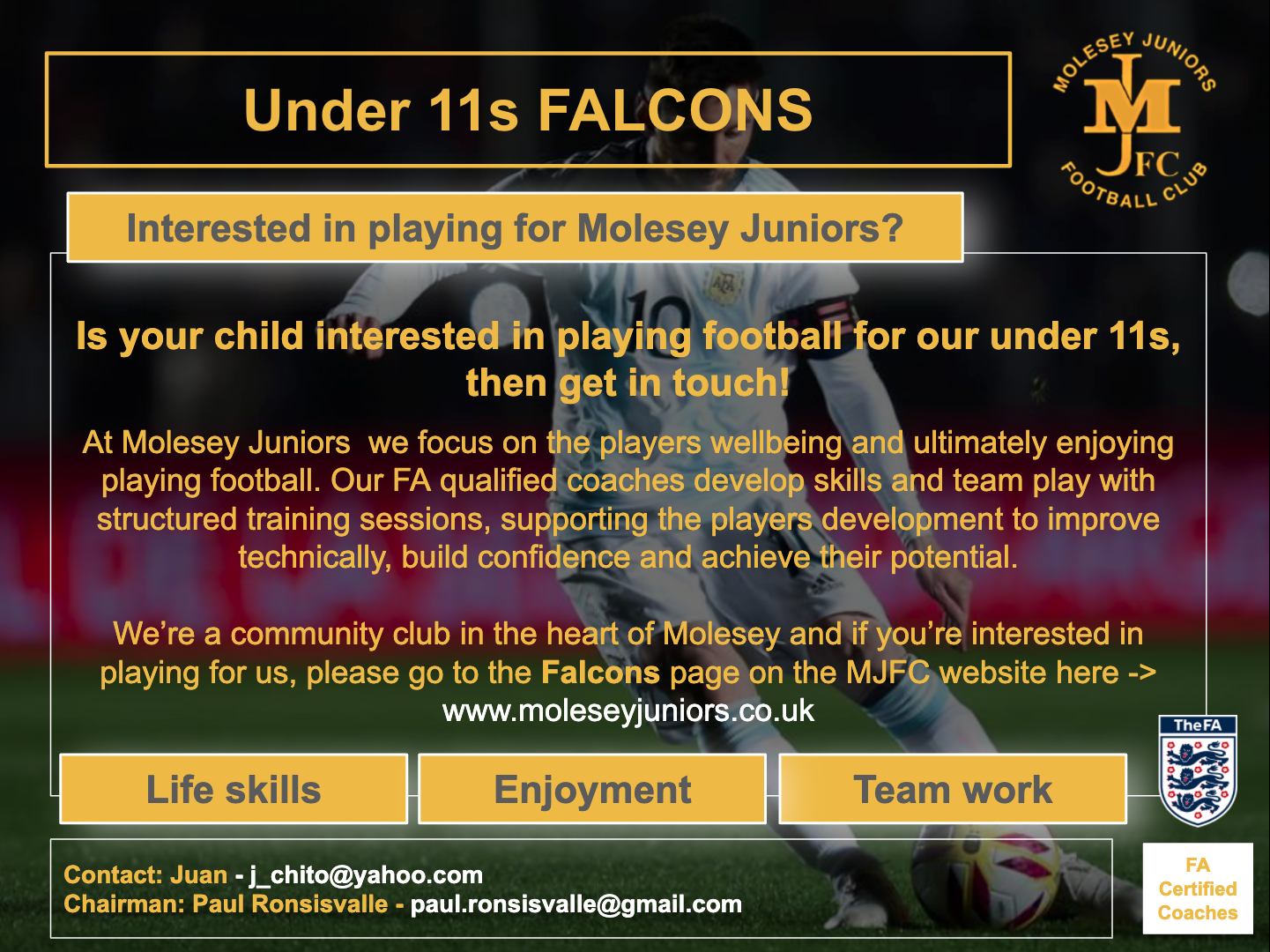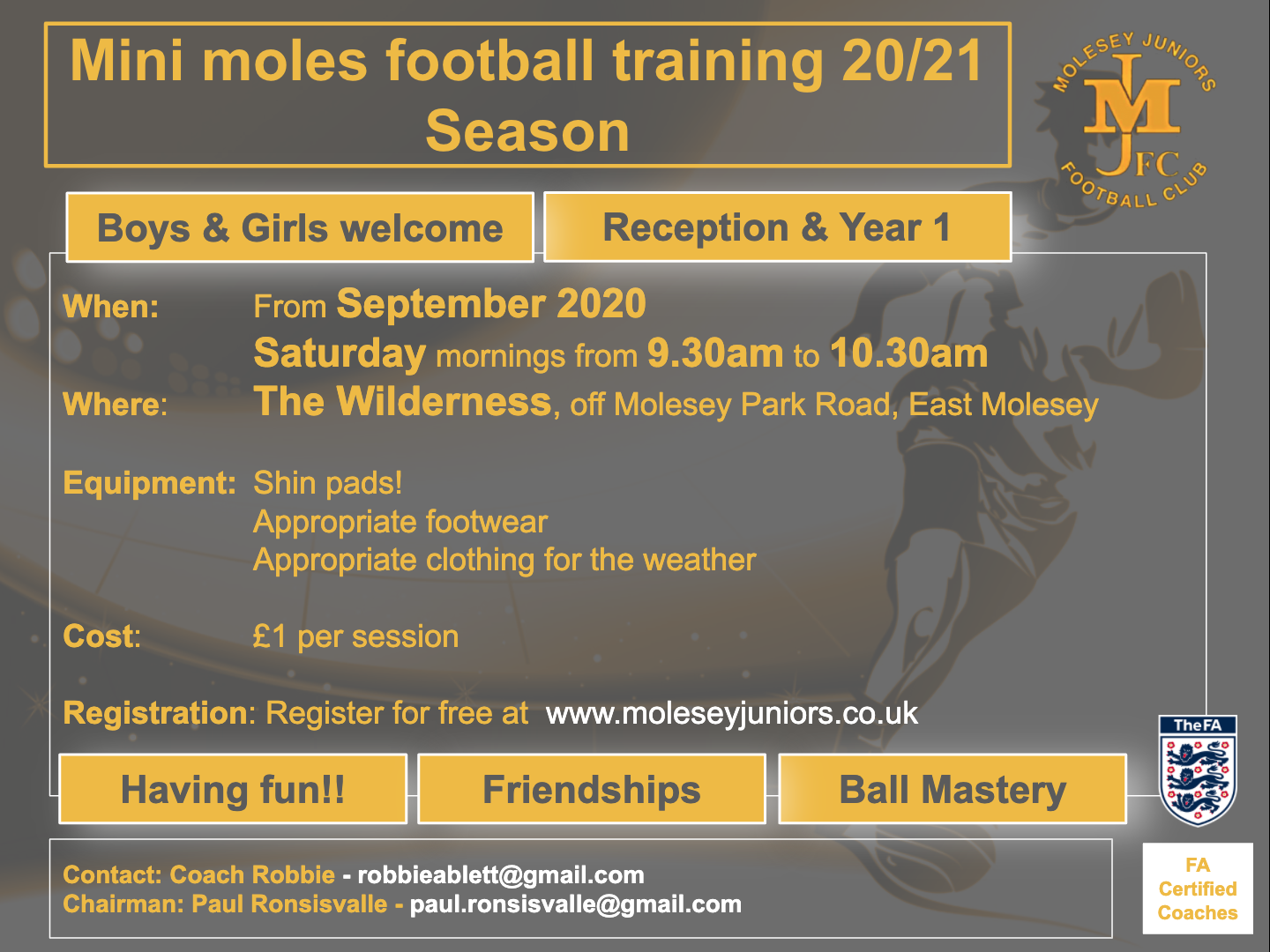 WELCOME!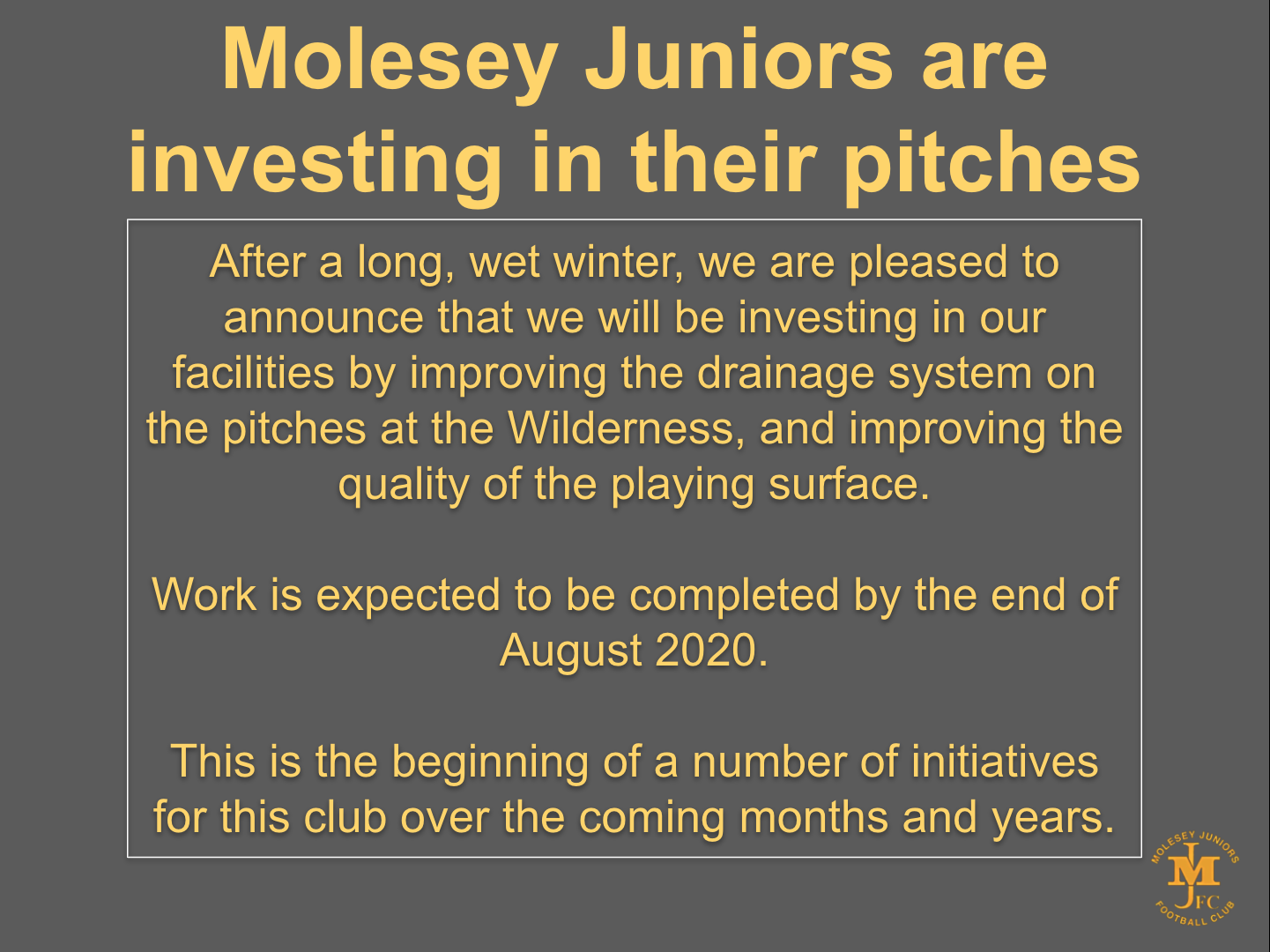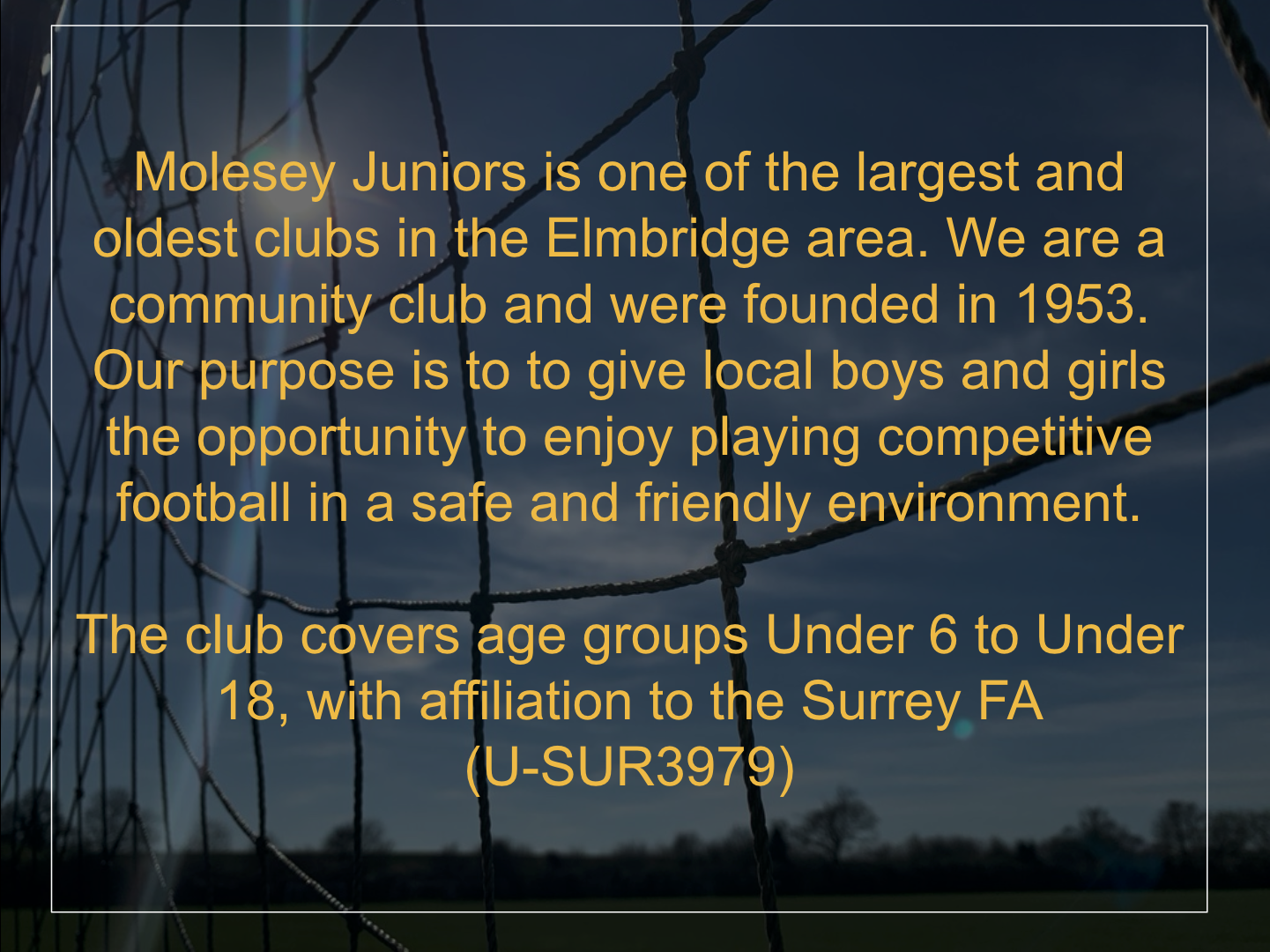 NEWSFLASH
The Coaches CV-19 Toilet Roll Challenge!
During the coronavirus updates period, Molesey Juniors FC pulled together to create a series of videos involving a toilet roll. Yes, a TOILET ROLL!!

The purpose of these videos is to keep the club together during this time of isolation and to have a bit of a laugh. The coaches contribution can be found below.

Happy watching!
Forthcoming Match Details
Boys teams
| | | | | | | | |
| --- | --- | --- | --- | --- | --- | --- | --- |
| Date | Team | Opposition | H / A | Location | Referee | Kick Off | Match Type |
| 18/07/2020 | U6 Mini Moles Development | U7s Bears | Home | | | 09:00 | |
| 18/07/2020 | U6 Mini Moles Development | U7s Mavericks | Home | | | 09:30 | |
| 18/07/2020 | U6 Mini Moles Development | U7s Raptors | Home | | | 10:00 | |
| 18/07/2020 | U7 Falcons E&E | Training | Home | | | 09:30 | |
| 18/07/2020 | U7 Lions E&E | Training | Home | | | 09:30 | |
| 18/07/2020 | U10 Peregrine Falcons SPL | Saturday Training / 11:30am | Home | | | | |
| 19/07/2020 | U7 Falcons E&E | U7's Presentation | Home | | | 12:00 | |
| 19/07/2020 | U7 Lions E&E | U7's Presentation | Home | | | 12:00 | |
| 20/07/2020 | U11 Panthers E&E | Training - 5pm to 6pm | Home | | | | |